8D Time for another little fun challenge!
Draw inside the shape contest!Rules

You can rotate the shapes!

You can enter as many times as you want.

No shading required

You must choose one of the characters in this folder
griffsnuff.deviantart.com/gall…

The character needs to be full body.

try to fill as much of the shape as possible!

You can not alter the shape.

you can not draw outside the shape!
If you want to enter, you choose between the shapes linked under. You can however do all of them if you want to!
Lineart only -> i101.photobucket.com/albums/m7…
Shape only -> i101.photobucket.com/albums/m7…
And then you draw the character you choose inside the shape as best you can like this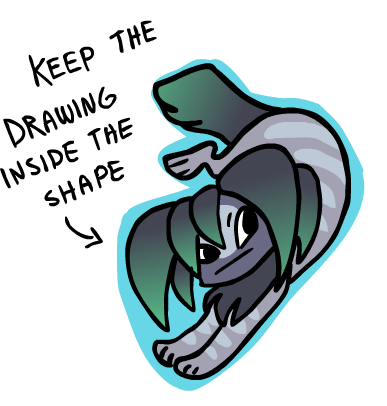 Deadline
July 1st.
Prizes
1st prize 600

2nd prize 300

3rd place 100

Post your entries in this journal!

have fun!