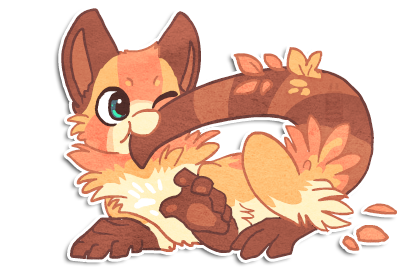 I love Stevie Wonders and this epic song of his
www.youtube.com/watch?v=hYKYka…
lD makes me want to dance so much <3 fufufufu
:'D And this
www.youtube.com/watch?v=w2AI8v…
D8< were did all the epic dance music go! *diesinacornerofnostalgia*

Sorry I just felt like bleh earlier today and im trying to cheer myself up,
www.youtube.com/watch?v=9G-Y__…
I love grease

This also makes me extremely happy for no reason
www.youtube.com/watch?v=mghhLq…
xD probably because I recognized most of the memes haha <3 hnnnngggg I love it when they mix songs together 8D
D8< have another epic song mix
www.youtube.com/watch?v=ylrdPl…
D8 and epic dance mix, I have no idea why i love this so much xD <3
www.youtube.com/watch?v=dMH0bH…
And The coolest dudes that has lived.
Here have something for free,

it is ms paint friendly, add the features/colors of your character and design that fish and join the fish nomming squad.
I will upload my version when im feeling better :'D
8D hope this journal brought atleast one or two smiles <3

yeah?

no?..

....okay </3
FAQ's
commissions
tumblr
Gallery
Twitter
SAURwtf