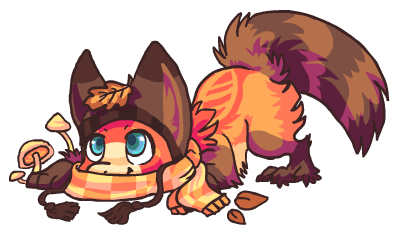 SO from the voting the results ended in these characters with most votes and I have decieded who I want to go were which I wont say yet xD

If I feel like adding more characters to one of the scenes I might to that, but these will be featured mostly in each month.
Snuffen will be on the cover.
Winner in order of amount of votes.

Loki -140

Helkfrost -93

Flora - 53

Mutt - 51

Chubba - 50

Stewart - 47

Gunnar - 33

Kupa - 27

Jonston - 19

Magnum - 18

Tape - 16

Sink - 15
SO now I just have to get the time to work on them 8D. I will probably upload each individual page aswell when they are all done ^^
FAQ's
commissions
tumblr