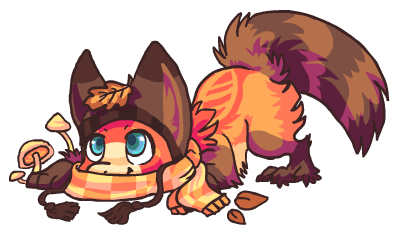 8D now that I have some points again weeee <3
----------------------------------
Read the comments and replies under incase someone has asked the excact same question you will ask so I do not have to answer the same thing many times xD
Example for one type of doing squares
Mouth still has the shape of the square so it counts
Contest details
Geometry themed contest 8D, you are to draw a scene using only geometry forms like circles, squares, triangles etc..
you can
- Overlap the shapes.
- Use them to create new shapes as long as you see its stil the shape you choose (like two triangles creates a square)
- You can draw them in any size.
- You can bend them slightly so they do not need to be perfect straight lines.
Rules
- Choose only one geometric form per entry to use all over the drawing.
- Choose one of my animal characters to draw
griffsnuff.deviantart.com/gall…
- One character per entry.
- You can enter as many times as you want.
- You must color the drawing.
Judging
I will be judging on creativity and use of the shapes in my characters designs, coloring and background if you add
that.
Entries
8D click on the
griffsnuff.deviantart.com/favo…
to see all the entries
Prizes
1st place
- 2000

- pixel Icon
2nd place
- 1000

3rd place
- 500

Deadline
9th of December 2012
8D have fun!
FAQ's
commissions
tumblr